Werkstoff No 1.4876 Incoloy High Pressure Bending, 800 Incoloy Welded Pipe Bend, Incoloy ASTM B366 UNS N08800 Seamless Pipe Bend, 825 Incoloy U Pipe Bend, Manufacturer Of ASTM B366 925 Incoloy J Pipe Bend, ANSI B16.9 Incoloy 800H 3D Pipe Bends in Mumbai, India.
Incoloy UNS N08825 5D Pipe Bend, Best Price of 800HT Incoloy Mitered Pipe Bend Exporter, Stockholder Of Incoloy 800 10D Pipe Bend, Incoloy Bend, ASME S366M Incoloy 825 Customized Pipe Bend Wholesaler, Incoloy 800H Bend, Incoloy UNS N09925 45 Deg. Pipe Bend Traders in India.
Incoloy DIN 2.4858 Buttweld Bend, Stockist of Incoloy DIN 1.4958 Long Radius Bend, Incoloy Pipe Bend, 800 Incoloy Pipe Bends, 825 Incoloy Piggable Bend Dealer in India, Global Supplier of Incoloy Alloy 925 Hot Induction Bend, ANSI B16.9, ANSI B16.28, MSS SP-43, or MSS SP-75 Incoloy Pipe Bends.
Standard Specification For Incoloy ASTM B366 Pipe Bends
Specifications : ASTM B366 & ASME SB366
Dimensions : ASME/ANSI B16.9 / B16.28 and MSS SP-43 / SP-75
Size : Seamless Pipe Bends (1/2″ – 24″), ERW / Welded / Fabricated Pipe Bends (2″ – 36″)
Outer Diameter : 38.0 mm – 206.0 mm
Wall Thickness : 1.5 mm / 2.0 mm / 3.0 mm – greater wall thickness at request
Bend Radii : 75 / 100 / 150 / 250 / 300 / 500 / 800 / 1,000 / 1,200 / 1,500 mm
Bending Radius(R): R=1D, 2D, 3D, 5D, 6D, 8D, 10D or Custom
Bending angle (θ): 15°, 30°, 45°, 60°, 90°, 135°, 180°
Grades : Incoloy 800, 800H, 800HT, 825, 925 Pipe Bends
Incoloy Pipe Bends Standards / Types And Pressure Class :
| | |
| --- | --- |
| ASME Pipe Bend | ANSI B16.9, ANSI B16.28, MSS-SP-43 |
| DIN Pipe Bend | DIN2605, DIN2615, DIN2616, DIN2617, DIN28011 |
| EN Pipe Bend | EN10253-1, EN10253-2 |
| ASTM B366 | ASME SB366 – Standard Specification for Steel Piping Fittings |
| ASME B16.9 | Factory-Made Wrought Fittings Buttwelding |
| ASME B16.25 | Buttwelding Ends ASME B16.28 – Wrought Steel Short Radius Elbows and Buttwelding Returns |
| MSS SP-43 | Wrought and Fabricated Butt-Welding Fittings for Low Pressure, Corrosion Resistant Applications |
ASME SB366 Incoloy Buttweld Bend Equivalent Grades
Types Of Grade Incoloy Pipe Bends
Chemical Composition of Grade Incoloy Pipe Bends
Mechanical Properties of ASTM B366 Incoloy Pipe Bend
ASTM B366 Incoloy Pipe Bends Available Types
Incoloy Pipe Bends Application
ASTM B366 Incoloy Pipe Bends are known to deliver exceptional performance and are generally developed for meeting the demands. We offer a broad range of ASTM B366 Incoloy Buttweld Bend through a worldwide network of stock-keeping branches. These ASTM B366 Incoloy Pipe Bend is use in various industries like :
Incoloy 800 Pipe Bends uses in Oil and Gas Pipeline
ASTM B366 800H Pipe Bend uses in Chemical Industry
Grade 825 Incoloy Buttweld Bend uses in Plumbing
Incoloy ASTM B366 800HT Pipe Bends uses in Heating
ASTM B366 925 Pipe Bends uses in Water Supply Systems
ASTM B366 800 Incoloy Bends uses in Power Plant
Incoloy 800HT Pipe Bends uses in Paper & Pulp Industry
825 Incoloy Pipe Bend uses in General Purpose Applications
ASME SB366 Incoloy 925 Pipe Bend uses in Fabrication Industry
Incoloy 800 Pipe Bends uses in Food Processing Industry
Alloy 825 Pipe Bends uses in Structural Pipe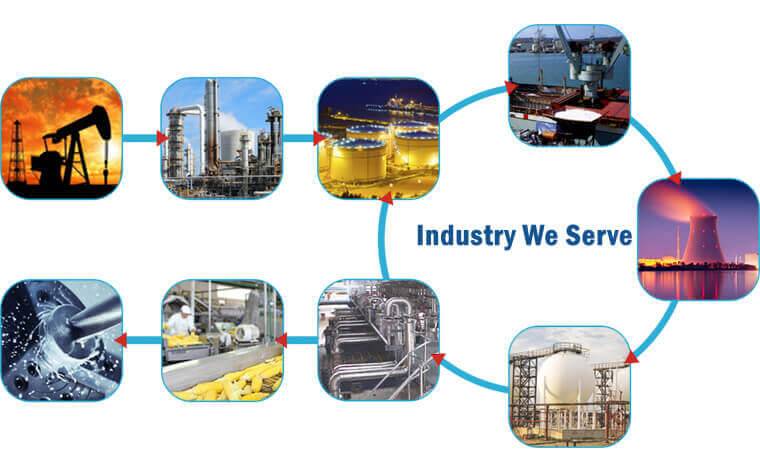 People Also Searched For
A Wide Range Of the A Wide Range Of the Best Quality 800 Incoloy Pipe Bends, incoloy 800h Pipe Bend price list, incoloy alloy 825 Pipe Bends price, incoloy 925 Pipe bends dimensions pdf, pre bent steel tubing, mandrel bent incoloy 800ht tubing, aluminum mandrel bends, mandrel bends exhaust, 2.5 mandrel bent exhaust pipe, 800 incoloy 180 degree pipe bender, mandrel bent tubing suppliers, incoloy alloy 825 bend dimensions, Small size pipe bending, Large size pipe bending, Butt-welded pipe bending, 800ht incoloy 180 Degree pipe bend Manufacturer, Supplier in India.
Export Destinations For Grade Incoloy Pipe Bends
MIDDLE EAST

Saudi Arabia
Iran
Iraq
Uae
Qatar
Bahrain
Oman
Kuwait
Turkey
Yemen
Syria
Jordan
Cyprus


AFRICA

Nigeria
Algeria
Angola
South Africa
Libya
Egypt
Sudan
Equatorial Guinea
The Republic Of Congo
Gabon


NORTH AMERICA

Usa
Canada
Mexico
Panama
Costa Rica
Puerto Rica
Trinidad And Tobago
Jamaica
Bahamas
Denmark

EUROPE

Russia
Norway
Germany
France
Italy
Uk
Spain
Ukraine
Netherland
Belgium
Greece
Czech Republic
Portugal
Hungary
Albania
Austria
Switzerland
Slovakia
Finland
Ireland
Croatia
Slovenia
Malta

ASIA

India
Singapore
Malaysia
Indonesia
Thailand
Vietnam
South Korea
Japan
Sri Lanka
Maldives
Bangladesh
Mayanmar
Taiwan
Cambodia

SOUTH AMERICA

Argentina
Bolivia
Brazil
Chile
Venezuela
Colombia
Ecuador
Guyana
Paraguay
Uruguay
We are renowned & most acclaimed Source, Stock, Distribution, Manufacturer, Suppliers, Stockholder, Traders, Wholesaler, Dealer, Distributor, Importer & Exporter, Fabricator, Stockist of ASTM B366 Pipe Bends in Incoloy.
For More Information About ASTM B366 Incoloy Pipe Bends Please Call +91 22 2386 6335 or Send an Email to enquiry@neoimpex.com