SS Dairy Tee, Stainless Steel Dairy Tees, SS Dairy Tees, Stainless Steel 316 Dairy Tees, SS 317 Dairy Tees Manufacturers, SS 317L Dairy Tees, Stainless Steel 321 Dairy Tees Distributors in Mumbai, India.
Seeing the high rise in the demand for Stainless Steel Dairy Tees, you will see wide range of choices available into the market. Neo Impex is having the collection of high quality of dairy tees that is produced with the superior quality of raw substances. As the SS 904L Dairy Equal Tees is manufactured by using the latest technology and modern tool complying with the raw material quality standard, it becomes a reliable choice. Also, it assures to be durable, longevity and is available in the variety of specification, finishes.
Best Price of Stainless Steel Dairy Tees Exporter, Wrought Austenitic Stainless Steel 321H Tee, Stockholder Of Stainless Steel 347 Dairy Tees, 347H Stainless Steel Dairy Tees Wholesaler, Stainless Steel 904L 45 Degree Dairy Tees Traders in India.<
Description of the product-
• Sizes- The product size is ranging from ½" to 4", DN 10-100.
• Thickness- The wall thickness of tees is 1.0mm – 5mm, 20/18/16/14/12 SWG.
• Surface finishes- The product supplied in various surface finishes is electro polish, mechanical polish, non-electro polished, 500/320/800/400 Grit.
• Standards- The product standards are like NPT, DIN, TRICLOVER, SMS, BSP, IDF etc.
• Grades- The grades of tees available is SS 904L, 201, 304, 304L, 202, 316L, 316, 310s, 321 etc.
Why testing mandatory?
In the industry to assure quality in Stainless steel dairy tees, few tests are conducted-
• Flattening/flaring test
• Mechanical/chemical test
• Macro/micro test
• Hardness test
• Positive material identification test
• Intergranular corrosion test
SS Dairy Fittings Tee, Steel Dairy Fittings Tee, SS Tee Fittings, Stainless Steel 304 Dairy Tee, Stainless Steel 310H Dairy Tees, 316H SS Dairy Tees, SS 310S Dairy Tees, SS 310 Dairy Tees, SS 316L Dairy Tees Manufacturer in India
Documents offered-
On the demand of buyers documentation offered by the supplier is including-
1. Commercial invoice
2. Fumigation certification
3. Heat treatment chart
4. Quality assurance plan
5. Packaging list
Packaging-
For damage free and safer shipping of the tees, it is packed with full care using packaging methods like-
• Shrink-wrapped
• Carton boxes
• Wooden pallets/boxes and crates
A buyer can definitely buy SS Dairy Fittings Tee from Neo Impex of good quality and at affordable rates.
Standard Specification For Stainless Steel Dairy Tees
Sizes : 1/2"-4", DN 10 – DN 100
Outside Diameter : 1/4" O.D. – 8" O.D., 1/4" N.B. – 8" N.B.
Thickness : 1.0 mm to 5 mm, 12 SWG, 14SWG, 16 SWG, 18SWG, 20 SWG
Finish : Mechanical Polish, Electro Polished, Non Electro Polished, 320 Grit, 400 Grit, 500 Grit, 800 Grit
Standards : DIN / TRICLOVER / IDF / SMS / BSP / NPT
Grade : SS 201, SS 202, SS 304, SS 304L, SS 316, SS 316L, SS 310S, SS 321, SS 904L
Stainless Steel Dairy Available Types
| | |
| --- | --- |
| Steel Dairy Tee | SS Dairy Fittings Tee |
| SS 304 Dairy Tee Stockist | Steel Dairy Tee Manufacturer |
| Stainless Steel 304L Dairy Fittings Tee | 304H SS Daiiry Tee |
| Stainless Steel Dairy Fittings Tee | SS 90 Degree Dairy Tee Stockholder |
| SS 310 45 Deg. Dairy Tee | Steel Dairy Tee |
| Dairy Tee SS 310S Dealer | 310H SS Dairy Fittings Tees |
| SS 316 Dairy Fitting Tee | Steel 316L Dairy Tee |
| Stainless Steel 317L Dairy Tee Suppliers | SS 321 Dairy Fittings Tee |
| SS 321H Dairy Tee | Stainless Steel 904L Dairy Tee Exporter |
Stainless Steel Dairy Tee Application
Stainless Steel Dairy are known to deliver exceptional performance and are generally developed for meeting the demands. We offer a broad range of ASTM 304/310/316 Stainless Steel Dairy Tee through a worldwide network of stock-keeping branches. These ASTM Stainless Steel Dairy Tee is use in various industries like :
Stainless Steel Dairy Tee uses in Oil and Gas Pipeline
Stainless Steel 304 Dairy Tee uses in Chemical Industry
304L Stainless Steel Dairy Tee uses in Plumbing
Stainless Steel 310S Dairy Tee uses in Heating
SS 316 Dairy Tee uses in Water Supply Systems
Stainless Steel 317 Dairy Tee uses in Power Plant
SS 317L Dairy Tee uses in Paper & Pulp Industry
321 SS Dairy Tee uses in General Purpose Applications
Stainless Steel 347 Dairy Tee uses in Fabrication Industry
Stainless Steel Dairy Tee uses in Food Processing Industry
ANSI SS 904L Dairy Tee uses in Structural Pipe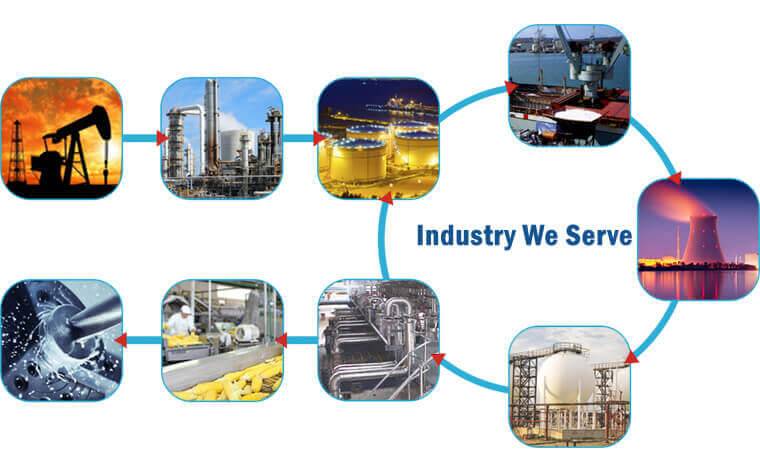 People Also Searched For
A Wide Range Of the Best Quality Stainless Steel Dairy Tee, ss Dairy Tee price list, ss Dairy Tee price, ss Dairy Tee dimensions pdf, pre bent steel tubing, mandrel bent stainless steel Dairy Tee, dairy Tee, SS Dairy Tee, Dairy Tee Manufacturer, Supplier in India.
Export Destinations For Stainless Steel Dairy Tee
MIDDLE EAST

Saudi Arabia
Iran
Iraq
Uae
Qatar
Bahrain
Oman
Kuwait
Turkey
Yemen
Syria
Jordan
Cyprus


AFRICA

Nigeria
Algeria
Angola
South Africa
Libya
Egypt
Sudan
Equatorial Guinea
The Republic Of Congo
Gabon


NORTH AMERICA

Usa
Canada
Mexico
Panama
Costa Rica
Puerto Rica
Trinidad And Tobago
Jamaica
Bahamas
Denmark

EUROPE

Russia
Norway
Germany
France
Italy
Uk
Spain
Ukraine
Netherland
Belgium
Greece
Czech Republic
Portugal
Hungary
Albania
Austria
Switzerland
Slovakia
Finland
Ireland
Croatia
Slovenia
Malta

ASIA

India
Singapore
Malaysia
Indonesia
Thailand
Vietnam
South Korea
Japan
Sri Lanka
Maldives
Bangladesh
Mayanmar
Taiwan
Cambodia

SOUTH AMERICA

Argentina
Bolivia
Brazil
Chile
Venezuela
Colombia
Ecuador
Guyana
Paraguay
Uruguay
We are renowned & most acclaimed Source, Stock, Distribution, Manufacturer, Suppliers, Stockholder, Traders, Wholesaler, Dealer, Distributor, Importer & Exporter, Fabricator, Stockist of Dairy Tee in Stainless Steel.
For More Information About Stainless Steel Dairy Tee Please Call +91 22 3533 5640 or Send an Email to [email protected]